Camp Logistics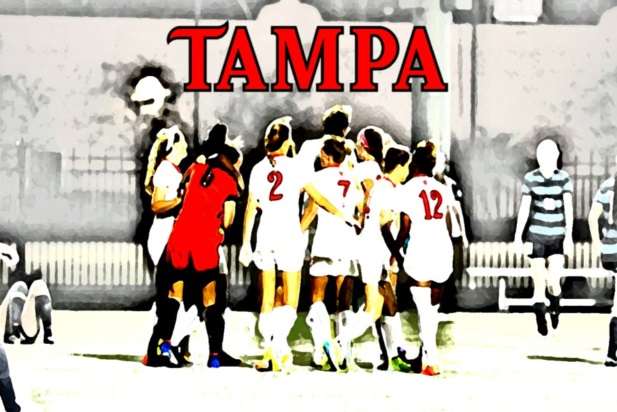 Discounts
ONLY ONE DISCOUNT PER CAMPER PER CAMP, to request discount please email camp office
erin@tampaspartansoccercamps.com
• Team/Group
Groups of 11 or more who register together are eligible for a $25.00 discount per camper
• University of Tampa Employee
Daughter, niece and granddaughter of UT Employee is eligible for a $15.00 discount per camper
• Siblings
$10.00 discount per camper
Campers are Expected to Act with Respect
for themselves, other campers, staff, and University of Tampa campus. Campers who cannot behave in a mature manner could be expelled from camp without refund.

Registration
ES College ID Camp
ES Junior Spartan Camp
$125 non-refundable deposit must accompany registration. Balance is due before the first day of camp. Any remaining balance still on account on day of registration must be paid in cash.

ES One Day ID Camp $165 non-refundable tuition must accompany registration.
Tampa International Airport (TPA) Shuttle
ONLY AVAILABLE FOR ES COLLEGE ID CAMP (SUMMER)
$40 non-refundable fee, for airport pickup and drop off. Applicants/Registrants flight information must be in our office 2 weeks before first date of camp.

Shuttle Schedule:
First Day of Camp- Wednesday, July 8th 2020
Pick Up Times: 9:00 AM, 11:00 AM, 1:00 PM and 2:00 PM
**at baggage claim**

Last Day of Camp- Saturday, July 11th 2020
Flights departure times should be between 12:00-3:00 PM ALL Flights must depart TPA by 3:00 PM **at security check point**

Emergency Contact
Please contact Erin Switalski Cell at (440) 537-9659